Ski Town Cleaners dry cleaning service combines proven and tested techniques with an innovative, 100% toxin-free process. Many dry cleaners use harsh chemicals such as perchlorethylene and high levels of heat to dry clean your clothes. At Ski Town Cleaners, our dry cleaning and stain removal experts use GreenEarth® products which is toxin-free silicone. The use of
environmentally-friendly silicone
enables us to return your clothes cleaner and without the chemical smell. Also, because no heat is used, your clothes are finished without the fading, shrinking, pulling or stain-setting common to other dry cleaning methods.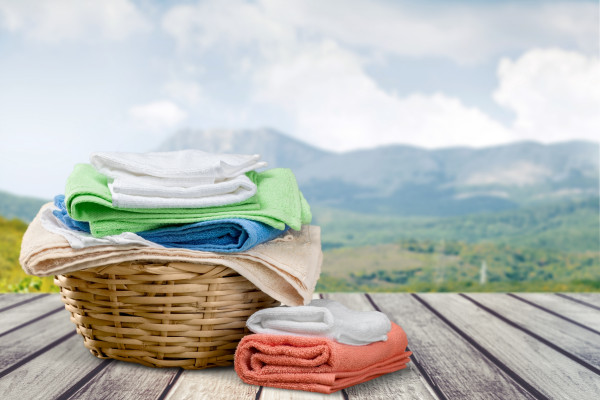 Ski Town Cleaners laundry service keeps your shirts and blouses in pristine condition. We use purified water and the finest environmentally-friendly detergents to ensure that your garments smell fresh, last longer, stay brighter, whiter and always look and feel their best. Our in-house pressers hand finish every garment and carefully protect them from outside dirt & grime. Our experienced inspectors also scan your items for cracked or missing buttons so that you can feel confident that your shirts are always ready to wear.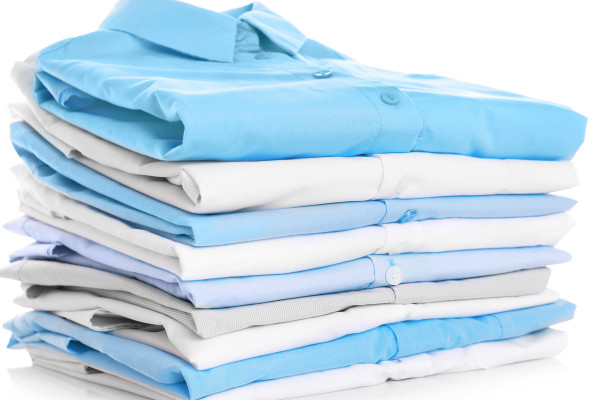 At Ski Town Cleaners, we know how time-consuming home laundry, folding and ironing can be. Moreover, mass-market detergents and hard water can accelerate wear and tear on towels, slacks, shirts and undergarments. To help you and your family cope with busy times and protect your clothes from unnecessary damage, Ski Town Cleaners offers our custom Wash & Fold service. Just bring in your everyday laundry and we'll take care of the rest. Your clothes will be washed using the finest environmentally-friendly detergents and returned to you fluffed, folded and smelling fresh.
Sunlight and body oil stains can prematurely shorten the life of your favorite linens and household items. Ski Town Cleaners stain removal and fabric professionals can extend the life of your high quality bedding and linens. We use the most sophisticated facilities and equipment on the market to maintain the fresh appearance you expect to see from your household items. We treat all materials and grades including lace, embroidery, cottons, wool, fleece and all other materials your linens might contain. Ski Town Cleaners takes the extra care these delicate pieces require.
Your wedding day is one of the most special moments of your life. At Ski Town Cleaners we consider it a privilege to be part of your special day. Whether it's an heirloom bridal gown that needs to be restored or a gown that you would like to preserve for your children, Ski Town Cleaners wedding gown experts have the answer. We work to restore and preserve your gown through hand cleaning, seam reinforcement and reattaching any embellishments where needed. To prevent any damage to the fabric or dye, we wash the gown using only non-toxic solutions. Finally, we package your gown in a premium quality, acid-free box that maintains color and prevents yellowing so that you and your loved ones can enjoy your gown for years to come.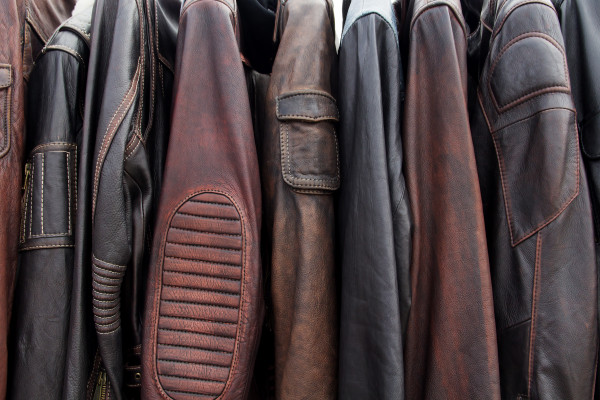 Leathers are carefully spot treated and cleaned using special products specifically made for leather cleaning. We clean water marks, dirt and other stains and scuff marks. Suedes are hand finished with pressing and brushing. We also stain and water repel your boots and coats as an additional service.
No need to throw out your old leather jackets, Uggs and fashion boots. Bring in your favorite leathers and we will give them a second life.
Ski Town Cleaners will help make you look good in the eyes of your guests. We are committed to getting your linens done fast with the personal service you expect. We offer daily pick-up and delivery and will have your laundry smelling as fresh and clean as it did when it was new. We are the market leader in Steamboat Springs for daily and seasonal linen cleaning. So please consider outsourcing your commercial cleaning to us at a price your company can afford.